When we think about Peru, usually the first thing that comes to mind is Machu Picchu and the many beautiful hikes that you can do in the Andes. Most of the time we do not think about the coast, but in the north of Peru is pretty nice. Moreover, since you are almost at the border with Ecuador, the climates tends to be quite warm.
After more than one month hiking the Andes, we wanted some warmth and decided to go to Mancora. The city is located at the meeting between the warm current from the north and the cold one from the south. Such conditions create the perfect environment for a very rich marine life.
We listed for you the top things to do in the area of Mancora:
Enjoy the nice beaches
Mancora has a very long and nice beach where the sun shines all year long. Some locals told us they have 300 days of sun per year, so whenever you want to go is actually a good time. The only down point is that the people doing kite surf take quite a big part of the beach. Since we were intrigued about how they were doing, we didn't mind but some people might prefer quieter beaches. Don't worry, you can find that only 20mn of bus away, in Los Organos. There, the marine life is protected so it is forbidden to do any aquatic sports and there is plenty of space on the beach.
But honestly, our favourite moments on the beach, were the incredible sunsets. There we saw the nicest sunsets of our trip according to Paolo, who is a big fan of sunsets by the sea. Caroline still thinks the best sunset was in San Pedro de Atacama.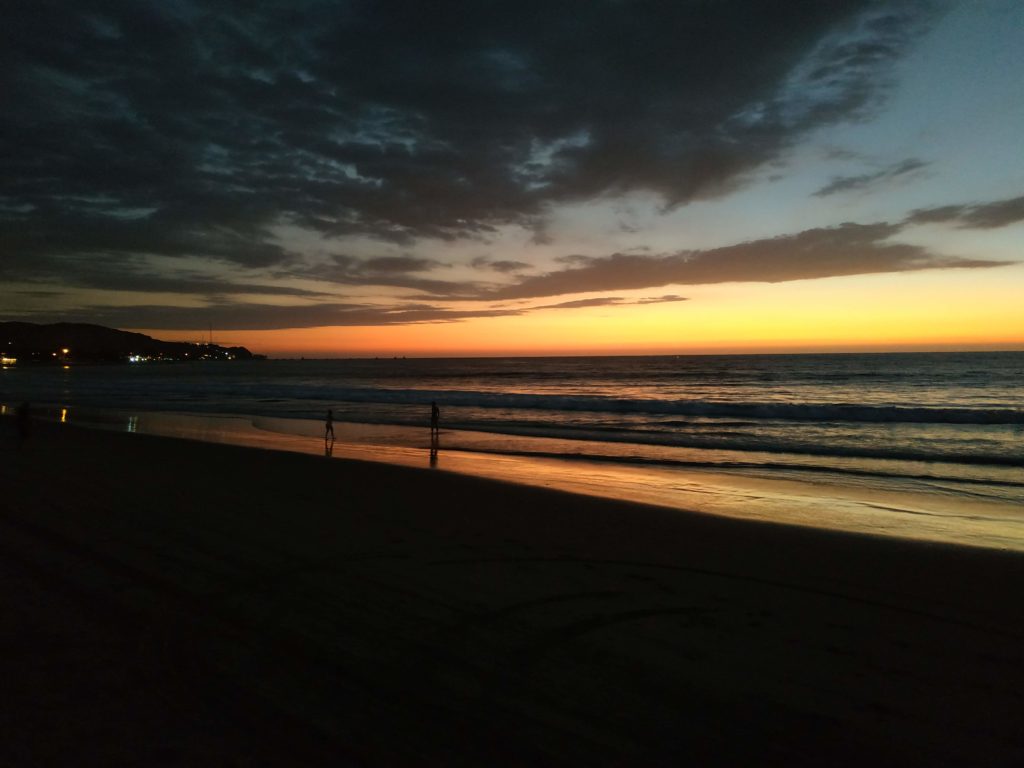 Go diving
One of the main reasons we came to Mancora was because we wanted to learn how to dive. Because of its rich ecosystem, it is also a really nice place for divers of all levels.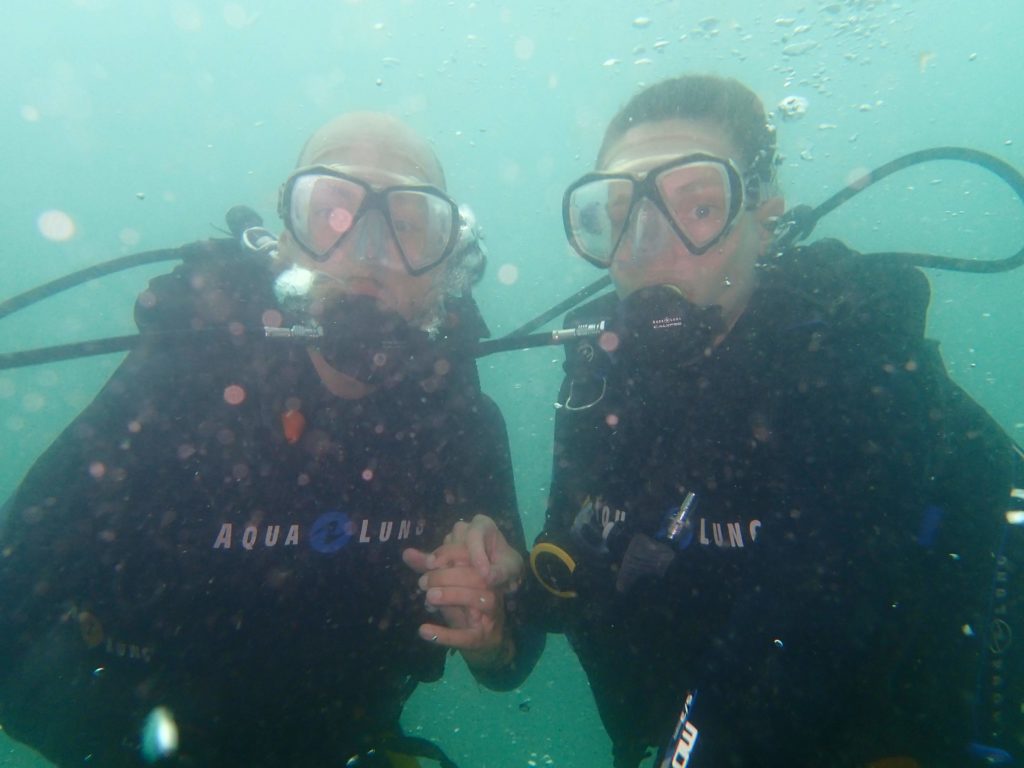 You can dive at a former oil station where a lot of fish established their home. If you are lucky, you will even have sea lions swimming around you. At this point, you are also far enough from the shore to be able to hear the whales singing!
Another dive spot is closer to the shore. Here the bottom is rocky and you can see nudibranchs, starfishes, seahorses, octopuses, lobsters, and many more fishes. If you go close enough to the port, you can even swim with the turtles. We must say that, with that much marine life, our first dives were quite magical!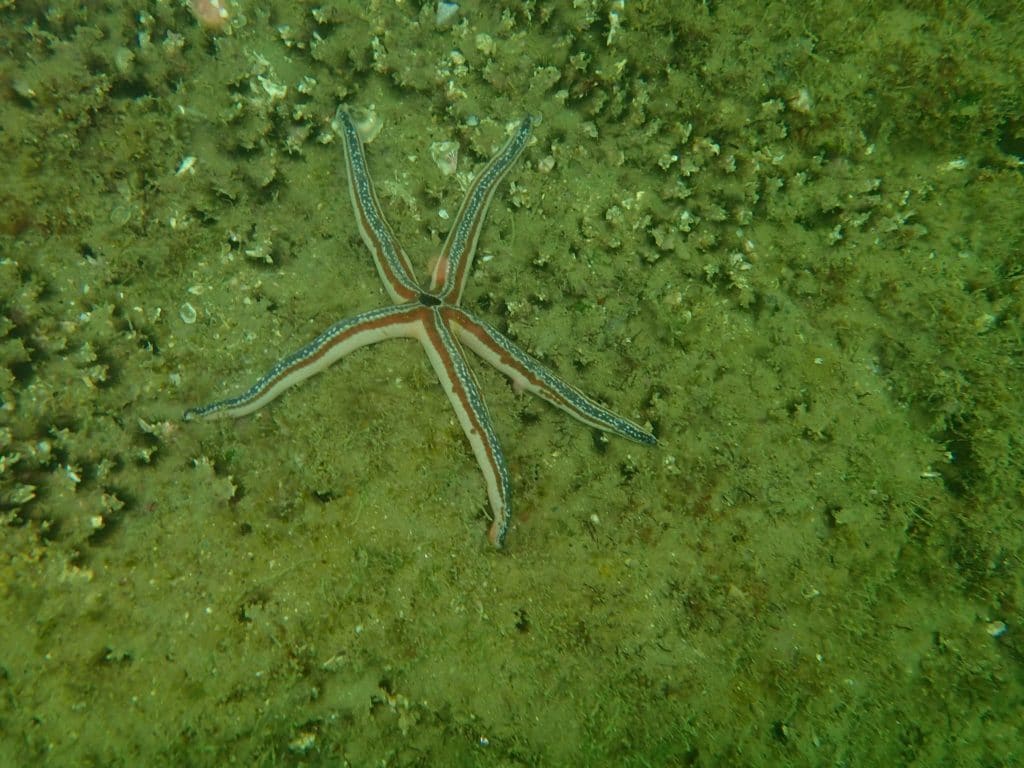 There are two schools in the area: Spondylus in Mancora and Chelonia in Los Organos. Both schools have good reviews and offer PADI courses. We decided to do the Open Water Diver course with Chelonia since the communication with them was smoother before arrival. We do not regret it at all as all our dives went smoothly, and we had a lot of fun. Moreover, our instructor Diego succeeded to make us feel safe and relax at all time.
Usually to get the Open Water Diver certificate you dive once in a swimming pool and at least four times at sea. Since the first day there were some issues with the swimming pool, we ended up doing all our dive directly at sea. At first we were a bit stressed about it but, in the end, we were really happy we did it that way. We ended up seeing more animals and all the exercises were done directly in real conditions.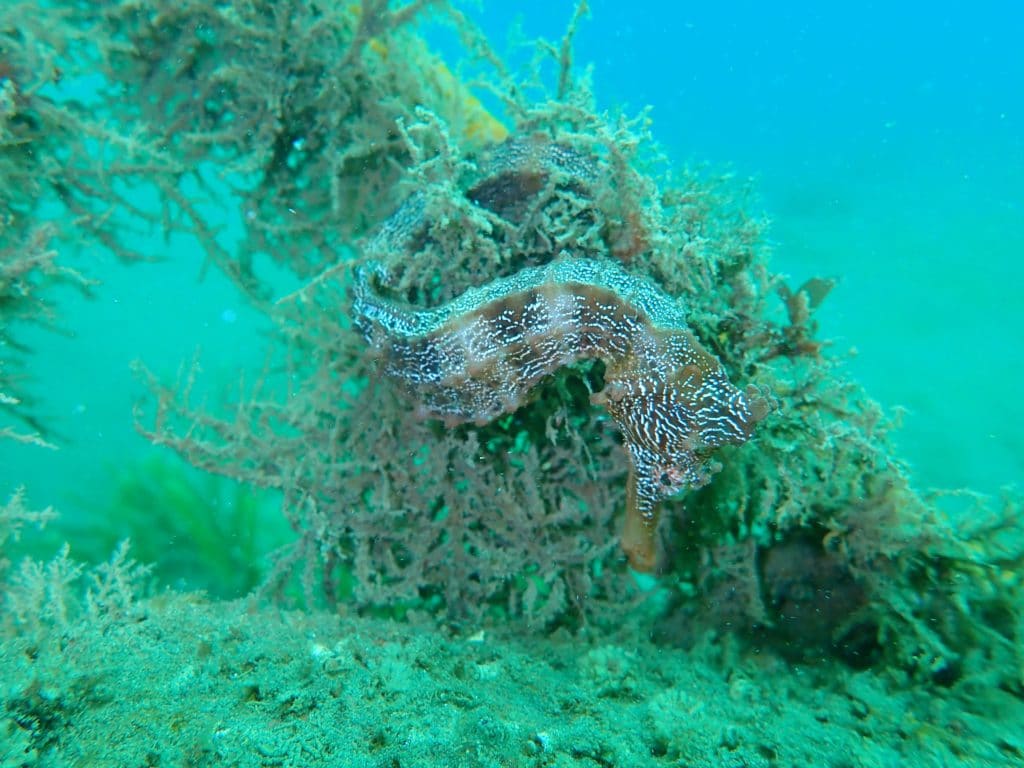 Go whale watching
If you are in Mancora between July and October, one of the really cool stuff to do is to go whale watching. During these months whales come from Antarctica to mate and give birth. Tours are not that cheap and if you are lucky, you can also see them directly from the beach. This is because the mothers and their babies come quite close to shore.
We where there at the very beginning of the season making it almost impossible to see them directly from the shore. Some people even told us that we had only a 50% chance to see them if going on a tour. Since we started the trip, seeing whales was really something we were looking forward to. We had missed already the opportunity in Puerto Madryn, so no way we would miss this one!
For 130 soles per person, we went on a tour and ended up seeing quite a lot of them! In the boat, they even had a microphone to listen to the whales singing. It was magical. While returning, we even did a small last minute detour because another boat had found a mother and her baby. Afterward, we learned that our captain is famous in Mancora as the one that talks to the whales because he is very good at finding them. Good for us!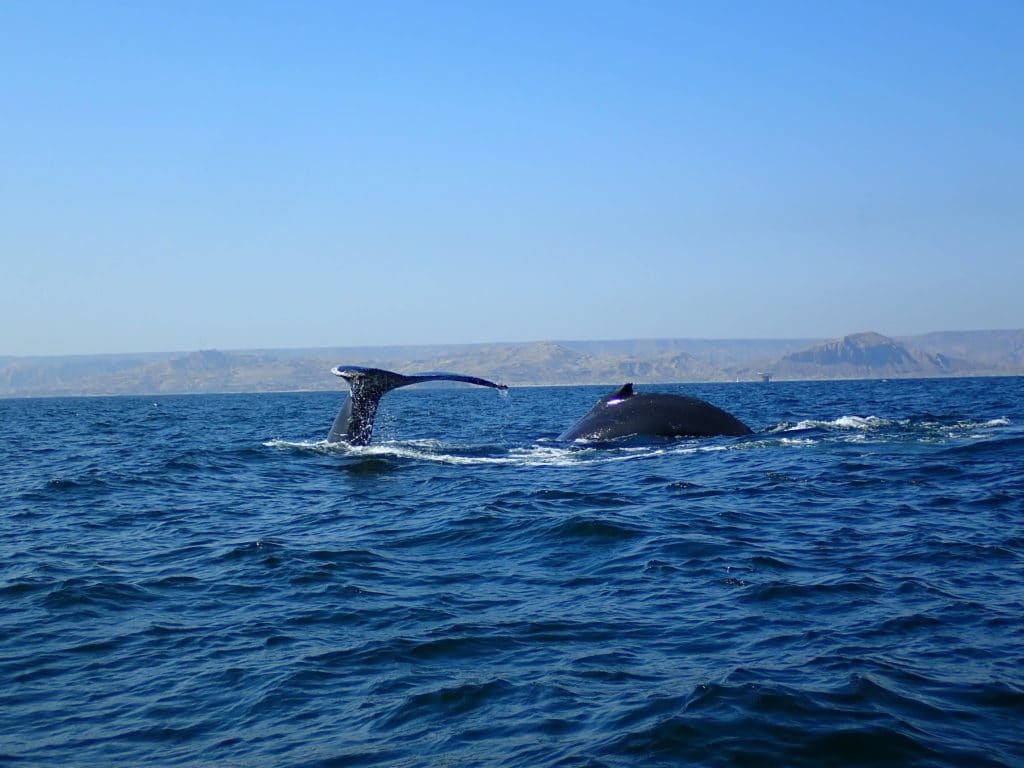 Go surfing
We were quite tired from our month hiking in the Andes and we had already plan to do a diving course so we didn't go surfing. However Mancora is actually a very nice spot for beginners surfer. Along the beach, you can find several renting shops that also offer classes. Some of them actually have the option to take a class and keep the surf for the rest of the day to keep practicing for a total of 60 soles.

Try Kite surfing
In the afternoon, in Mancora, there is always a lot of wind. Which makes it perfect to do kite surf. Once again, we didn't try this activity but spent quite some time looking at the really good ones and the newbies surfing the waves. It impressed us how once on the kitesurf, even the beginners seemed good from the start. It made us want to try it one day.
One thing you should avoid doing

In Los Organos, there is a population of turtles living in the port and it is possible to go swim with them. The whale watching tour we took was ending next to the port so we could do just that. It seemed really cool on the paper but once there, some stuff really bothered us. First, they started to feed the turtles so a lot of them would come close to the boat. Then, even though they warned us not to touch them, they were pushing us on them to have some nice photos.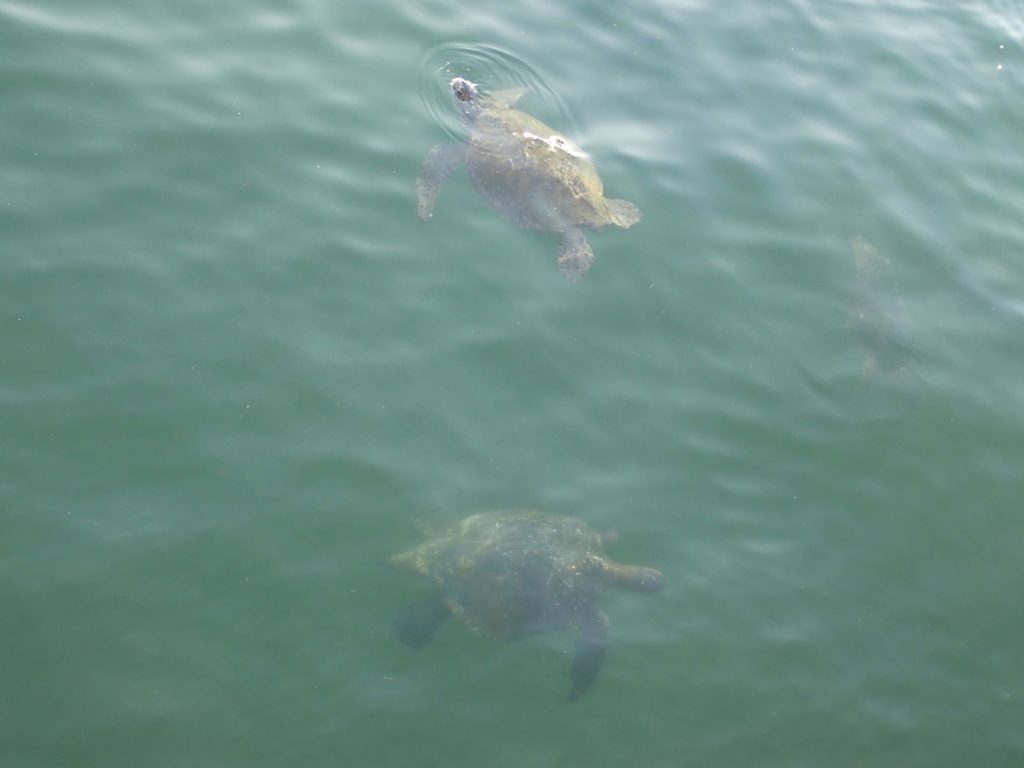 Afterward, we had the opportunity to talk with a marine biologist. He explained us why it is wrong to touch the turtles. They have a special mucus on their carapace that protect them from small organism and bacteria. By touching them, you actually remove that protection and they become much more exposed to diseases.
It seems that if you really want to see turtles, the best way is to go diving or go to the beach just next to the port and swim. Of course, in those cases, there you are not 100% sure to see them, but at least, you are not going to harm them in any way.
To not miss any of our adventure, subscribe to our monthly newsletter!